Senior Yoga Teacher Training Course 2021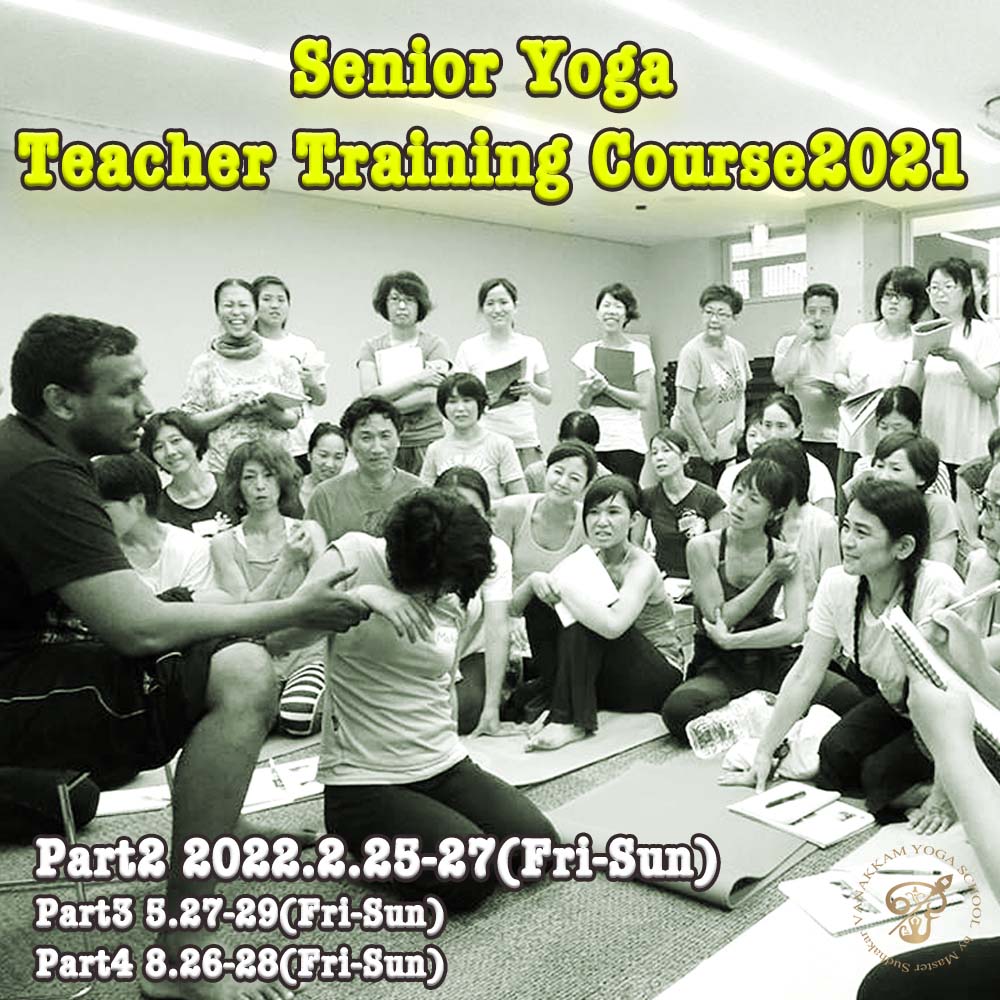 Date
27/11/2022
Saturday, November 27, 10:00-18:00
Sunday, November 28, 10:00-18:00
Monday, November 29, 10:00-18:00
Contents
Regardless of the title of Senior Yoga Teacher Training Course, this 3-day-yoga-teacher-training-course is for the health and wealth management course for all beings.
To get the benefit of yoga practice, first of all we need to understand the benefit of each asana practice and divert our asana practice to receiving the benefit of asana from aiming at the final posture itself.
By analyses of our daily lives, Master Sudhakar will introduce appropriate asana and its practice for each pains of physical and mental.
This 3-day- course will be followed by continuous educations.
Notes
Please contact us for participation in this course.
reservation@vanakkamyogaschool.com